IDprop: Overview
IDprop provides an all-in-one, cloud-based property management solution with multiple fraud risk mitigation controls. Automate workflows, improve the customer experience with real-time dashboards and generate significant cost savings. All software is built internally.
IDprop covers the full spectrum of Property Management: Self-Storage, Residential, Single & Multi-Family, Affordable Housing, Community Associations, Student Housing, as well as Commercial Property.
Key Features
Overview


Significant Time & Cost-Savings
CRM, Property Accounting, Invoicing, Online Payments, Maintenance, Alerts, E-Signing, Messaging, Surveys
Multiple Fraud Risk Controls
Key-Based 2-Factor Authentication login, using a PIN which is
never transmitted or stored, making it close to hack-proof
Assign one or multiple owners and apportion CAM expenses

CRM, Tenant Screening & Onboarding

CRM: Manage owner leads with dashboard and analytics
Lead Management, Vacancy Searches & Online Bookings
Automated Tenant Screening
Biometric ID Verification
E-Signing, Contracts & Document Storage

Collaberation, Messaging & Surveys

Real-Time Encrypted Messaging: Inbox, Sent Items and Message Threads
Team Collaboration
Tasks
Project Management: Assign Resources and Monitor Projects with Gant Charts
Surveys: Likert, Multi-Choice & Open-Ended

Invoicing, Payments, Reporting, Accounting & Arrears


Accounting (Journal, GL, AP, AR, Assign Expenses, Trial Balance, Ageing Reports), customised for Property Management
Secure Automated Invoicing & Fraud Controls
Online Payments (OpenBanking, ACH & Cards)
Automate Fees and Invoicing
Payment Reports
Transactions & Commissions Management
Arrears Management

Maintenance & Compliance

Comprehensive Maintenance Management,
Pre-Approve All Costs & Automate Invoicing
Compliance & Warranty Management

Dashboard, Reports & Analytics

10 Dashboards including CRM
Real-Time Reports & Data Analytics
Filter Reports by location and users

Concierge

Manage Building Mail
Enter, View and Update Building Bookings
Manage Meter Readings
Global Corporate Fraud 2020
47
%
Companies Experienced In Fraud The Last 24 Months
$
42
Billion
In Fraud Losses
726
Billion
In Digital Payment Transactions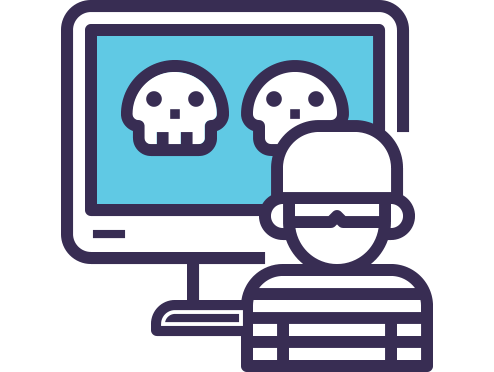 Protecting Against External Fraud
Key Risks

E-Mail is insecure. Messages and attachments are unencrypted and may be intercepted. Should a hacker intercept an invoice, your clients may be subject to Phishing attacks and end up wiring funds to the hacker!

Use a 3rd party E-Signing provider that emails links and a hacker may gain access to confidential data.
Our Solutions
Key-Based (2-FA) 2-Factor Authentication

After validating e-mail ownership, the user selects a PIN. This PIN is neither transmitted nor stored. It lives within the app. If a device is lost or stolen the PIN would fail after a few incorrect attempts. The PIN is entered onto a key-pad so that even a keylogger could not detect the keys.
Invoicing: Only accessible through our secure portal, after logging in with our 2-FA App.
Accounting: Available only to authorised users. All data is encrypted: debits, credits, reference numbers, descriptions etc.
Databases: Each client has their own database. The key benefits are: A different encryption key per client and ease of customisation.
Messaging: Encrypted, real-time messaging: Property Managers, Tenants, Owners, Suppliers, Communities and Concierge.
E-Signing: No links are e-mailed. Users are notified to login and documents are only accessible from within the portal. E-Signing covers new contracts with Owners, Tenant rentals and Community Voting/Proxies.
Protecting Against Internal / Supplier Fraud:
Learn about additional in-built fraud risk mitigation controls.
IDcheck is awarded Top10 Most Trusted Identity and Access Management Solution Providers of 2021, by CIOLook.