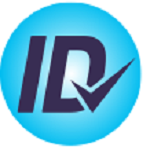 About IDcheck
IDcheck provides Biometric Identity Screening, Document Authentication and a fully automated KYC solution (including Credit and Sanctions Checks, Proof of ID and Address) for 140 Countries.
IDcheck is the Parent Company of IDprop: Property Management and Adaptive: Industry-Wide ERP and is also the only platform to combine Biometric Screening with Tenant and Pre-Employment Screening solutions.
We allow companies to automate work flows, scale rapidly, meet regulatory requirements, smooth onboarding, improve the customer experience and generate significant cost savings.
Founder & CEO: Sara Statman
Sara has over 20yrs Buy-Sell Side experience across Tier1 Banks, Hedge Funds, Brokers and Investment Advisors: ex-trader/quant, who moved into Risk, Governance, Controls, Regulatory Compliance and Market Surveillance.
She has expertise in areas ranging from trading products, algos and investment strategies, through to processes, policies, procedures, internal controls, core risk and governance. She brings extensive line and project management experience and experience of regulatory implementation.
At IDcheck and its other brands (LetFaster and HireFaster) she is very hands-on. She is responsible for overall Strategy, Programme Manages, devises all the methodologies employed in the Biometric ID module, acts as Key Stakeholder, writes business requirements, hires and manages teams and reviews code. She also takes responsibility for Quality Assurance and Data Governance. She funded all development herself and is sole shareholder.
She served as Vice-President of The Hedge Fund Association, holds an MSc Computer Science from Imperial College, an Honours Degree in Economics and speaks Spanish and French.
Team
The majority of our staff are developers, quality assurance and business analysts.
Gain insights and learn about current trends